Towards a More Synergic Future
CRAC-HCF 2020 Virtual Forum
Nov 16 - Dec 10, 2020
BACKGROUND
So far, this 2020 has been like none before. The COVID-19 pandemic and its impacts have been felt across economies all over the world. As countries try new and adapted regulatory strategies for this New Normal, the CRAC-HCF 2020 Virtual Forum will explore the theme "Towards a More Synergic Future ", with the aim of bridging knowledge and communication gaps across regions and share innovative and value-added regulatory, policy and market insights. The 2020 Forum will focus on the current status and future challenges and possibilities found in chemicals management, environmental safety, pesticides, disinfection products, cosmetics and food contact materials in Asia, EU, U.S and other major trade partners.
The Chemical Regulatory Annual Conference (CRAC), hosted annually by REACH24H, has joined forces with the Helsinki Chemicals Forum (HCF), a leading conference organizer on the safety management of chemicals in Europe, to bring an even more global voice to CRAC's annual conference in Asia.
The Joint Forum will feature 3 weeks of exclusive CRAC policy, regulatory and market-oriented sessions and a full HCF week with Keynote Speeches by ECHA, OECD and UNEP, and follow-up discussion panels.
In this year of change, CRAC-HCF 2020 Virtual Forum aims to make the latest knowledge openly available to all interested parties, to rethink structures, develop effective compliance strategies and help 2020 be the year of increased synergy across countries and industries. Better cooperation is the only way forward. To this end, this year's joint forum will be held virtually and be made free of charge for all attendees.
WHAT TO EXPECT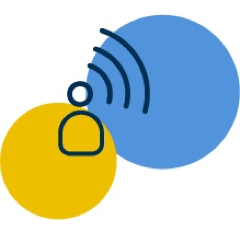 HEAR
The CRAC-HCF 2020 Virtual Forum is all about sharing knowledge through impactful global voices. Enjoy a full program of expert cutting-edge topics around safety, sustainable development and global market trends taking on the New Normal.
Whether you are located in Asia, America or EU, learn what professionals see as the most pressing issues and innovative policies without regional restrictions.
Listen to official governments and global industry experts share fresh views on corporate compliance management and environmental priorities moving forward.
NETWORK
Speak Up. A full professional, in-depth online platform to help you communicate, challenge and exchange industry resources.
Branch Out. Topical Live-chats bringing together experts across fields with new potential partners, speakers and fellow global attendees.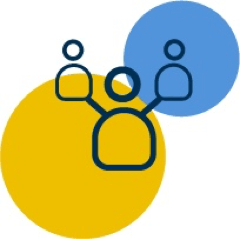 EMPOWER
Communicate market trends and help drive innovation and more sustainable corporate and public strategies.
Reshape and expand partnerships and cooperation ideas and break down information barriers across Asia-Pacific, Europe, the Americas and other regions.
Focus on greener, safer ideas to help optimize and reshape traditional industry structures.
WHO WILL ATTEND
Government Representatives
Industry Associations/Organizations
Non-Governmental Organizations Active on Chemicals
Industry Regulatory Experts and EHS Managers
Experts from Laboratory/Scientific Research Institutes
Academic Experts Specialized in Chemicals Management
Decision Makers from Multinational Companies
Supply Chain and Global Trade Officers
Consultant and Law Companies Advising on Regulatory Compliance
Chemicals/Pesticide/Food and Other Industry Media