Background
As the COVID-19 pandemic is still raging on, the industry landscape has become much more precarious due to protracted uncertainty, risky challenges of emerging virus variants and spillover effects into other risks. More collaboration and communication across society are essential for companies and industries.

To build resilience and cooperation, the CRAC 2022 Virtual Forum will help explore the way out in the process of "Communicating, Collaborating & Co-Creating", with the aim of bridging knowledge and communication gaps across regions and sharing innovative and value-added regulatory, policy and market insights.

The CRAC 2022 Forum will focus on the status quo and future challenges and possibilities found in chemical management, pesticide registration, cosmetics, and food contact materials in Asia, the EU, the U.K., the U.S., and other major trade partners.

A Collectively Created 2022 FORUM

In this year of change, CRAC 2022 Virtual Forum aims to serve as an open platform not only for gaining the latest knowledge but also for raising topics and delivering insights. CRAC 2022 Virtual Forum is openly available to all prestigious parties with experience in the industry who are willing to build, deliver and share valuable content and resources with stakeholders.

Better cooperation is the only way forward. To this end, this year's co-created forum will be held virtually and be made free of charge for all attendees. If you are also interested in engaging as a guest speaker, please feel free to contact the organizing committee.
WHO'S ATTENDING
Industry Associations / International Organizations / NGOs
Industry Regulatory Analysts
Experts from Laboratory Centers
Decision Makers from Multinational Companies
Technical Experts of Scientific Research Institutions
Officials from High-Profile Regulatory Companies
Organizers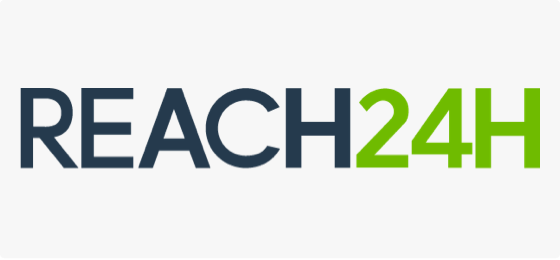 REACH24H Consulting Group
REACH24H Consulting Group Founded in 2009, REACH24H has long adhered to its core mission of "Value in Compliance", offering one-stop global market access services for businesses in the industrial chemicals, pesticides, disinfectants, cosmetics, food and food contact materials as well as pharmaceutical industries.

By creating a 24-hour global consulting service network and a technical expert team, REACH24H helps enterprises and high-quality products take an initiative to trade, improving their understanding of technical barriers and assisting international trade departments and businesses to move from passive to active in the global market. To date, REACH24H has helped more than 10,000 companies worldwide overcome technical trade barriers to smoothly navigate the global market.